GlobeNewswire
Clean Energy Technologies, Inc. Announces Significant Balance Sheet Improvement due to Financial Restructuring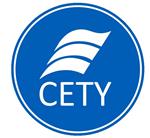 News provided by
Clean Energy Technologies, Inc.
Nov 20, 2023, 9:49 AM ET
COSTA MESA, CA., Nov. 20, 2023 (GLOBE NEWSWIRE) -- Clean Energy Technologies, Inc. (NASDAQ: CETY) ("CETY" or the "Company"), a rising leader in clean energy solutions, today announces significant balance sheet improvement due to a key financial structuring.

Mast Hill Fund, L.P. ("Mast Hill"), a long-term investor and partner of CETY converted an aggregate of $1.95 million notes including accrued interest from liability to equity. This increases shareholder's equity from $5.38 million to approximately $7.33 million. Liabilities have decreased from $5.7 million to approximately $3.75 million because of this debt restructuring.
The terms of the debt restructuring contribute to a favorable scenario for CETY, increasing CETY's financial flexibility and allows more financial resources to be deployed for growth initiatives. This conversion from debt to preferred equity offers multiple key benefits: Firstly, it enables the notes to be converted at a 20% discount to the market price, thereby closely aligning the investor's interests with the Company's performance. Furthermore, the converted notes no longer require mandatory redemption in cash and cannot default, significantly reducing financial pressures. Additionally, the notes will now receive a 15% dividend, replacing the previous 15% interest rate, until the preferred shares are converted or settled. Moreover, the converted securities will be subject to customary transfer restrictions. Finally, the Company retains the option to settle the notes using future capital raises at its own discretion.
This press release does not constitute an offer to sell, or the solicitation of an offer to buy any shares of common stock issuable upon conversion of the notes, nor will there be any sale of any such shares of common stock, in any state or other jurisdiction in which such offer, sale or solicitation would be unlawful. The shares of common stock issuable upon conversion of the notes, if any, will not be registered under the Securities Act or any state securities laws, and unless so registered, such shares may not be offered or sold in the United States except pursuant to an exemption from the registration requirements of the Securities Act and applicable state laws.
About Clean Energy Technologies, Inc. (CETY)
Headquartered in Costa Mesa, California, Clean Energy Technologies, Inc. (CETY) is a rising leader in the zero-emission revolution by offering eco-friendly green energy solutions, clean energy fuels and alternative electric power for small and mid-sized projects in North America, Europe, and Asia. We deliver power from heat and biomass with zero emission and low cost. The Company's principal products are Waste Heat Recovery Solutions using our patented Clean CycleTM generator to create electricity. Waste to Energy Solutions convert waste products created in manufacturing, agriculture, wastewater treatment plants and other industries to electricity and BioChar. Engineering, Consulting and Project Management Solutions provide expertise and experience in developing clean energy projects for municipal and industrial customers and Engineering, Procurement and Construction (EPC) companies. Clean Energy Technologies (H.K.) Limited (CETY HK), our wholly owned subsidiary manages our natural gas trading operations in China to source and supply natural gas to industries and municipalities located in China.
CETY's common stock is currently traded on the Nasdaq Capital Market under the symbol CETY. For more information, visit www.cetyinc.com. 
SAFE HARBOR STATEMENT
This news release may include forward-looking statements. These statements are made under the "Safe Harbor" provisions of the United States Private Securities Litigation Reform Act of 1995 and involve risks and uncertainties which could cause actual results to differ materially from those in the forward-looking statements contained herein. These forward-looking statements can be identified by terminology such as "will," "expects," "anticipates," "future," "intends," "plans," "believes," "estimates" and similar statements. Statements that are not historical facts, including statements about the Company's beliefs and expectations, are forward-looking statements. Forward-looking statements involve inherent risks and uncertainties. A number of factors could cause actual results to differ materially from those contained in any forward-looking statement, including but not limited to the following: the Company's goals and strategies; expansion plans; future business development, financial condition and results of operations; the trends in, and size of, biomass renewable energy market; the Company's expectations regarding its relationships with customers, suppliers, third-party service providers, strategic partners and other stakeholders; general economic and business conditions; and assumptions underlying or related to any of the foregoing. Further information regarding these and other risks is included in the Company's filings with the SEC. All information provided in this press release is as of the date of this press release, and the Company does not undertake any obligation to update any forward-looking statement, except as required under applicable law.
Investor Relations Contact:
ir@cetyinc.com
Contact:
Clean Energy Technologies, Inc.
2990 Redhill Avenue
Costa Mesa, CA 92626
949.273.4990 main
949.273.4990 fax
www.cetyinc.com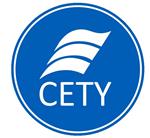 NOTE: This content is not written by or endorsed by "WKRN", its advertisers, or Nexstar Media Inc.
For inquiries or corrections to Press Releases, please reach out to GlobeNewswire.