GlobeNewswire
Hippos, Premier Missouri Cannabis Leader, Rings In Holiday Season With Cannabis-Infused Atta Cherry Gummies
News provided by
Hippos Marijuana Dispensary
Nov 20, 2023, 8:00 AM ET
Long-Awaited Customer Favorite Back in Time for Holidays, Sold Online and in Hippos Stores
VIENNA, MO, Nov. 20, 2023 (GLOBE NEWSWIRE) -- via NewMediaWire -- Hippos, Missouri's premier, modern cannabis company curating fresh experiences at retail locations throughout the state, announced today that the company is restocking their shelves with popular cannabis-infused OGYields' Atta Brand Cherry Gummy Rings, now available in Hippos stores throughout Missouri.
Just in time for the holidays, these long-awaited customer favorite sweet gummy rings are packed with 150mg of THC per package for easy, worry-free dosing. Atta Cherry Gummy Rings are available online or sold in Hippos stores throughout Missouri. Atta Gummy Rings are also available in these flavors: Watermelon, Peach, Blue Raz, and Neon.
"Everyone's asking for Atta's Cherry Gummy Rings and it's been a long-awaited customer favorite," said Nicholas Rinella, CEO of Hippos. "Hippos is the go-to cannabis location across the state and we're excited to bring back this crowd favorite at our convenient Hippos stores and online, so they can ring in the holiday season with cherry cheer."
OGYield's Atta brand is made with Ozark-grown cannabis. Situated between the Gasconade River and the Maries River in the Ozarks, OGYields' one-of-a-kind cultivation facility is committed to sourcing the best genetics and meticulously cultivating crops in abundant natural sunlight and with plenty of help from interior lighting and controlled-environment growing.
Committed to establishing a longstanding brand in the up and coming Missouri cannabis market, Hippos is a sought-after cannabis dispensary brand that customers from Missouri travel to time and again. By offering the highest quality and award-winning products from across the state, Hippos also ensures they meet demand by listening to consumers' needs and tailoring product offerings to their lifestyle. The Atta Cherry Gummies were highly requested for holiday season 2023 and Hippos anticipates them becoming a bestseller.
For more information about Hippos, visit hipposcannabis.com. In-person interviews with Hippos' CEO, Nicholas Rinella, will also be available on-site. Contact hippos@cmwmedia.com for more information.
Safety Information: Cannabis infused gummies are evenly dosed and commonly sold in multi-packs. Because edibles are digested and absorbed by the stomach and liver, the activation is often longer than other consumption methods, taking on average 45 minutes, and sometimes up to 2 hours. It is important to start low and slow when consuming edibles. Take extra caution to ensure edibles are out of the reach of children.
About Hippos, LLC
Hippos, LLC is committed to promoting the powerful benefits of cannabis and related products while also prioritizing sustainability to support current and future generations. Hippos, LLC operates dispensaries in Chesterfield, Columbia and Springfield under the the the name "Hippos Marijuana Dispensary;" a cultivation and manufacturing facility under the name "OG Yields;" and has developed brands such as "Sundro," "Atta" and "Bad Pony" that are available throughout Missouri for purchase. Hippos is home to the award-winning Brett Hull #16 cannabis strain, and continues to be on the forefront of innovations in concentrate formulations and related technologies. Founded in 2019, Hippos is a recognized champion of patient and adult use access and education initiatives in the state. Stay up-to-date with Hippos at hipposcannabis.com as well as on Instagram.
Public Relations Contact
Cassandra Dowell, CMW Media
P. 858-221-8001
hippos@cmwmedia.com
www.cmwmedia.com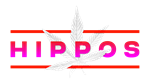 NOTE: This content is not written by or endorsed by "WKRN", its advertisers, or Nexstar Media Inc.
For inquiries or corrections to Press Releases, please reach out to GlobeNewswire.