GlobeNewswire
Digital Tipping Provider eTip Partners with Visa to Modernize Tipping for Hospitality and Service Industries
With eTip, guests of hotels, cruise lines, casinos, and resorts can now tip staff by simply scanning or tapping a QR code, allowing hospitality and service employees to receive digital tips in real time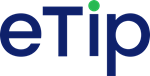 News provided by
eTip
Jan 24, 2023, 11:17 AM ET
SAN FRANCISCO, Jan. 24, 2023 (GLOBE NEWSWIRE) -- eTip, a robust and customizable digital tipping solution, today announced its collaboration with Visa, the world leader in digital payments. Through their work together, eTip and Visa are helping hospitality and service industry clients accelerate the adoption of digital tipping.

While cashless payments and contactless tipping options for restaurant workers soared due to the demands of the pandemic, payment options for hospitality industry staff, such as hotel housekeepers, bellhops, valet attendants, concierges, servers, and other service providers, have remained firmly rooted in the cash-based past.
Though peer-to-peer cash-sharing platforms are used by some, privacy and regulatory concerns mean guests, most of whom are now accustomed1 to a cashless world, have nothing to give to the person cleaning their rooms, carrying their bags, or valeting their cars.
With eTip, guests will no longer need to feel guilty and run to the ATM to grab cash to tip staff, nor do they need to download an app or share any personal information.
Instead, eTip's simple and secure QR code & NFC-based tipping solution allows guests to tip using their digital wallet or credit card. Once a guest tips for a service, eTip allows the employee to receive the tip in real-time2, directly in their bank account. This transfer of funds is supported by through Visa Direct3, which enables real-time payments to eligible cards.
"eTip makes it possible to simply tip with a tap or scan,'' said Nicolas Cassis, CEO of eTip. "Our research shows that staff tend to see an 80 percent increase in tips when the barriers to tipping are removed through our solution, and a five-time increase in the amount being tipped as well. Visa partnering with us shows their commitment to bringing their industry leadership in cashless payments and real time4 tip disbursements to the most vital part of the hospital industry, its people. By combining Visa's technology and ours, we are revolutionizing the way tipping is done."
"We are seeing an increase in market demand for a fast, reliable, and fully digitized tipping experience for hotel guests and employees in the hospitality industry," said Yanilsa Gonzalez-Ore, Senior Vice President of Visa Direct. "eTip now offers a digital tipping solution, enabled by Visa Direct, helping to modernize that process for their guests and employees."
Counting hotels, casinos, resorts, cruise lines, health and beauty services, and sports venues among its customers, eTip not only allows for these companies to accelerate their move toward being cashless, it also reduces their operational costs and makes it easier for them to recruit, retain and motivate talent. For example, eTip's hotel customers typically save an average of $34,800 per year in turnover costs and reduce turnover by an average of 30 percent.
By digitizing the tipping experience, through digital acceptance and real-time5 payouts of tips, hotels can increase the overall experience of their guests, as well as the levels of satisfaction among their employees.  According to a survey of 5,000 hotel guests, conducted by eTip, nearly 100 percent of guests reported a five-star experience. In addition, hotel managers report employees having higher levels of engagement and a heightened sense of ownership.
Watch how Visa and eTip teamed up to transform cashless tipping here: https://etip.wistia.com/medias/cib6ox119x
ABOUT eTip
Founded in 2020 and headquartered in San Francisco, eTip is the number one digital tipping solution trusted by some of the US and Canada's largest hotels, cruise lines, casinos, resorts, and sports venues. With eTip, guests can safely and securely tip staff to show their appreciation and express gratitude. Using the power of technology, innovation and gratitude, eTip is on a mission to financially empower every individual and business that relies on tips. For more information, please visit etip.io/visa
_________________________
1 Pew Research Center bears no responsibility for the analyses or interpretations of the data presented here. The opinions expressed herein, including any implications for policy, are those of the author and not of Pew Research Center.
2 Actual fund availability depends on receiving financial institution and region
3 Visa Direct capability enabled through eTip's financial institution partner
4 Actual fund availability depends on receiving financial institution and region
5 Actual fund availability depends on receiving financial institution and region
jillian@etip.io
A video accompanying this announcement is available here https://www.globenewswire.com/NewsRoom/AttachmentNg/4eb5849f-de10-4a70-b921-953839302d52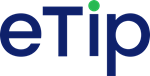 For inquiries or corrections to Press Releases, please reach out to GlobeNewswire.