GlobeNewswire
NRC Research Institute expands into Los Angeles
The Center for Inclusion and Diversity in Clinical Trials opens in Downtown Los Angeles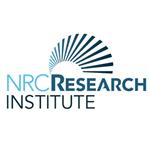 News provided by
NRC Research Institute
Jan 24, 2023, 9:30 AM ET
LOS ANGELES, Jan. 24, 2023 (GLOBE NEWSWIRE) -- NRC Research Institute proudly announces the opening of the Center for Inclusion and Diversity in downtown Los Angeles. The Center for Inclusion and Diversity will focus on clinical trials in multi-therapeutic areas such as psychiatry, neurology, rheumatology, endocrinology, and vaccine development.

Increasing diversity in clinical trials has been of paramount importance for NRC Research Institute. The Investigators and study staff have focused on recruiting patients from diverse backgrounds since its inception in 2005. By expanding into the Los Angeles area, NRC Research Institute will be focusing on recruitment of patients from under-represented communities to participate in clinical trials.
"NRC Research Institute has taken the initiative to expand into the downtown Los Angeles area that is rich in diversity to increase clinical trial participation. By increasing diversity of different racial and ethnic groups in clinical trials, we will have a direct impact on health equity," stated Tony Ortiz, Ph.D., Chief Executive Officer.
There is currently an under-representation of several racial and ethnic groups in clinical trials. "Increasing under-represented racial/ethnic groups is important because we would be able to understand how different groups react to medications," stated Daniel Chueh, MD, Chief Medical Officer.
About NRC Research Institute
NRC Research Institute is a dedicated clinical research and development organization with multiple locations in Orange, Santa Ana and Los Angeles, CA. Our mission is to obtain quality research data to advance safe and effective therapeutics to the marketplace. Since 2005, NRC Research Institute has participated in various clinical trials investigating indications in psychiatry (including psychedelics), neurology, rheumatology, nephrology, endocrinology and vaccine development. Additional information about the company is available at www.nrcresearch.com.
Media Contact:
Christian Ortiz
NRC Research Institute
cortiz@nrcresearch.com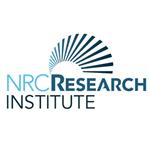 For inquiries or corrections to Press Releases, please reach out to GlobeNewswire.